by The Brainfall Hotel (website)
Evrou 10 & Kerasountos, Athens 115 28
2-6 players
Someone has stolen one of your memories from when you were little. You have to travel down the rabbithole once more to retrieve it!
But beware! This may be a memory... a dream even... but the ruler of this strange land is lurking one more and nobody knows what he's feeling! Not even he himself...
show full description
Overall rating

based on 3 pro reviews
Player reviews
No player reviews yet - why not add your review?
Reviews by escape room review sites
Live actors are a major part of all three Brainfall games, but this takes a very different form in Down The Rabbit Hole, which is considered an 'action' game. This means that you're not interacting with actors simply through dialogue, but running and hiding from them.
Our briefing explained that in this game, we would be unwelcome guests in the Mad Hatter's realm, and should aim to avoid being caught by him. Green buttons might be found which, when pressed, would randomly change the Hatter's mo...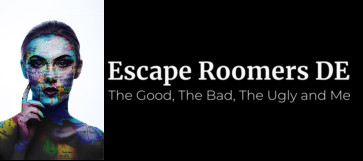 8.8 / 10.0
Down the Rabbit Hole ist ein sehr immersiver und lustiger Raum gefüllt mit nicht allzu schweren Rätseln. Der gesamte Anspruch steigt jedoch mit der Anwesenheit des Schauspielers, der mit Charm und Witz sehr viel zum Erlebnis beiträgt.
See also
Login