This game may not be available in English - check with the venue
Alter Wandrahm 7, 20457 Hamburg
4-10 players
Languages: DE
60 minutes
Während des Lockdowns habt ihr in unserer Online Mission unzählige Wissenschaftler aus den Händen maskierter Gestalten gerettet. Dafür sind wir euch von Herzen dankbar! Und es ist enorm wichtig, dass ihr auch weiterhin Wissenschaftler rettet.
Eure neue Mission: Als Ermittler sollt ihr herausfinden, was mit entführten Wissenschaftlern passiert, die ihre Arbeit für diese Kriminellen erledigt haben. Wer hätte ahnen können, dass ihr euch in einem gefährlichen Spiel um Leben und Tod wiederfindet?
Ihr habt 60 Minuten Zeit alle Prüfungen eines Wahnsinnigen zu bestehen, um seiner Kettensäge zu entkommen! Leben oder sterben. Ihr müsst wählen!
Erstmalig präsentieren wir unser Erlebnis in zwei Varianten, die sich in der Dramaturgie und dem Schauspiel unterscheiden. Die Rätsel sind in beiden Varianten gleich.


Ein Escape Room lebt von dem Zeitdruck, alle Rätsel innerhalb der Zeit lösen zu müssen. Im Action Tarif verstärken wir dieses Gefühl ins Unermessliche! Mit Schauspieleinlagen, immersiven Shows und dramaturgisch perfekt inszeniertem Ambient. Adrenalin und Hochspannung garantiert. Bist du bereit für das nächste Level?
Die Räume sind ausreichend beleuchtet, der Sound erzeugt Stress und Adrenalin. Klaustrophobiker, Herzkranke und Epileptiker spielen auf eigene Gefahr. Ab 14 Jahren in Begleitung von Erwachsenen.
show full description
Overall rating

based on 1 pro review
Your review
Player reviews
No player reviews yet - why not add your review?
Reviews by escape room review sites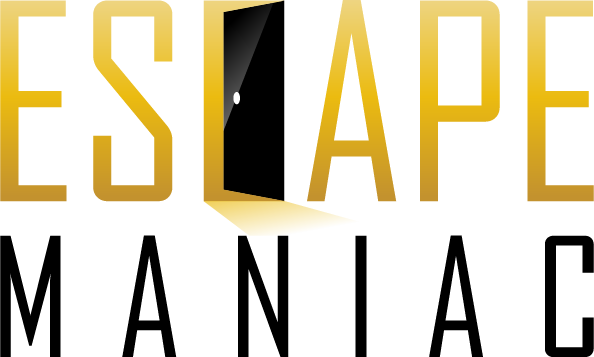 9.2/10
ChainSAW – The Dangerous Game was far from perfect. However, with ChainSAW – The Dangerous Game, Opolum shows how Escape Rooms can also be experienced. Through a really successful and entertaining energetic acting by Commissioner Winters, one lets oneself be drawn into the world of ChainSAW and also quickly forgets the time. Especially the integrative factor of the acting makes a rather simple and perhaps not always completely logical story seem more rounded. Even if the puzzles aren't too surprising, they are designed in such a way that all players in the room are involved at all times and no boredom arises. Rarely have we come out of an Escape Room in Germany so charged with adrenaline. Here, the focus is clearly on communication and entertainment.
See also
Other versions of this game:
Login