by Other World Escapes Portsmouth (website)
239 – 241 Commercial Rd, PO1 4BJ
2-6 players
60 minutes
Society is divided, and unbalanced, leaving some in a fortunate position and others less so. This divide is evident in many aspects of life, but you can help to balance it. The Divide is a beautiful escape room with meaning. By playing this escape room, 10% of your booking fee will go to The LifeHouse to support their efforts to help homelessness and those suffering with addiction in Portsmouth.
show full description
Overall rating

estimated score
not from direct reviews
Your review
Player reviews
Reviews by escape room review sites
There are all sorts of potential pitfalls involved in attempting to build an escape room that addresses serious social issues - in this case inequality and homelessness. Being designed as entertainment, a game could easily come across as mocking, patronising, dull and worthy, or simply ill-judged. It is to TimeTrap's credit that they've managed to avoid all these and build an excellent escape room that conveys a serious message without lecturing or undermining players' enjoyment.
The Divide is ...
An impressive achievement: exposing players to the bitter realities of homelessness, treating that subject matter incredibly sensitively, giving positive messages about how society can help and still managing to make what was a thoroughly enjoyable game. A game that you should play if you ever get the chance.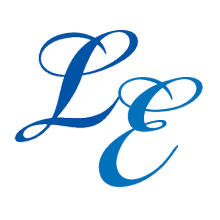 8 / 10
The Divide is something very different. Escaping rooms is a good, if expensive, hobby. Escaping a poor financial situation, homelessness, and similar is a lot more serious. Time Trap Escape Rooms sought to take up that challenge.
See also
Other copies of this game in other locations:
Login